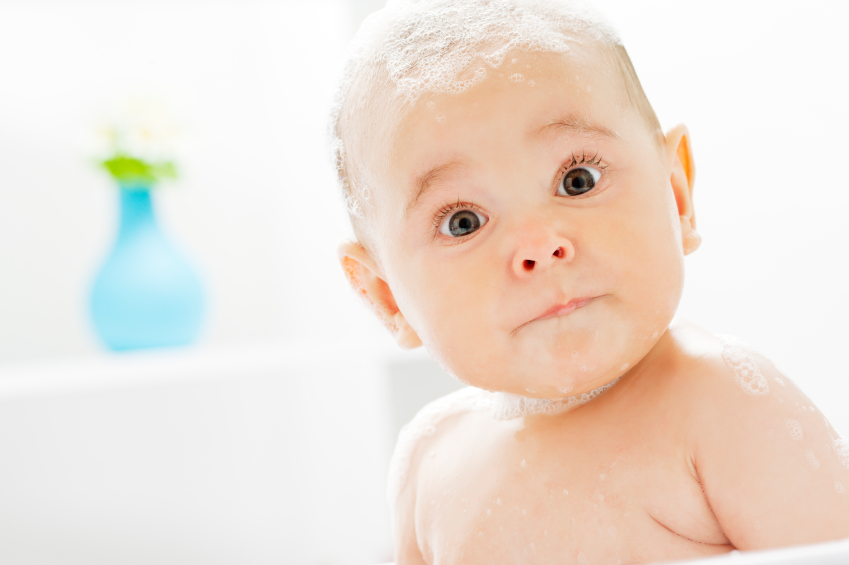 Custom Baby Bottles
Semi-clear 8-oz. bottle comes with a silicone nipple, white hood and screw top. Ounce markings are molded into bottle.
Specifications:
 4 1/8″ X 2 1/8
 35
 100
 100
 8-OZ.
BPA-free plastic
Made in the USA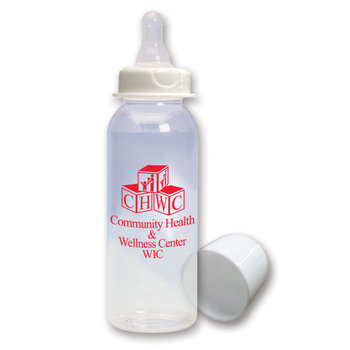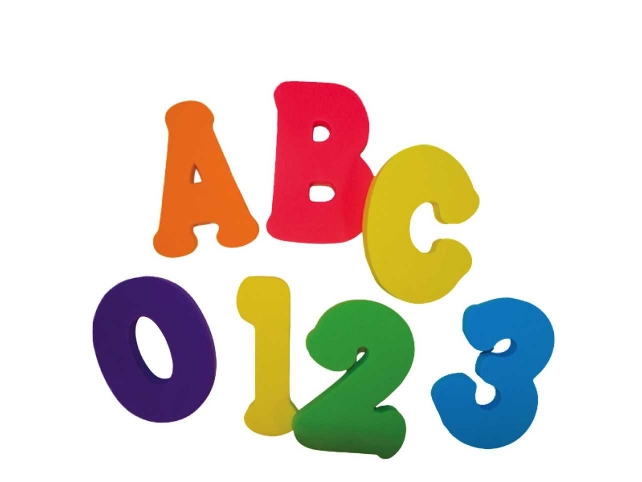 Baby Bath Toy
Count n Spell bath appliques is a thirty-six piece set of letters A to Z and numbers 0 to 9. Appliques adhere to most tub surfaces when wet. Watch as baby clings the foam pieces to the tile. Help baby learn by teaching them what letter or number it is!
Set includes 36 pieces
3″ Letters A to Z and numbers 0 to 9 help develop early reading and language skills. Clings to tile and bath surfaces when wet
6 rainbow colors and textures
Soft , durable foam and large size are easy for child to grasp
Baby Grooming Set
Safari Friends Grooming Set contains everything you need in a convenient soft carrying case.
Kit includes: Giraffe soft comb and lion brush with ergonomic handles and soft bristles
Monkey nail clippers with a soft thumb and finger grip. Lizard scissors with rounded edge and a soft thumb and finger grip
Hippo fingerbrush gently massages tender gums. 5 emery boards to gently smooth baby's nails
Stylish clutch that is waterproof, easy to clean and durable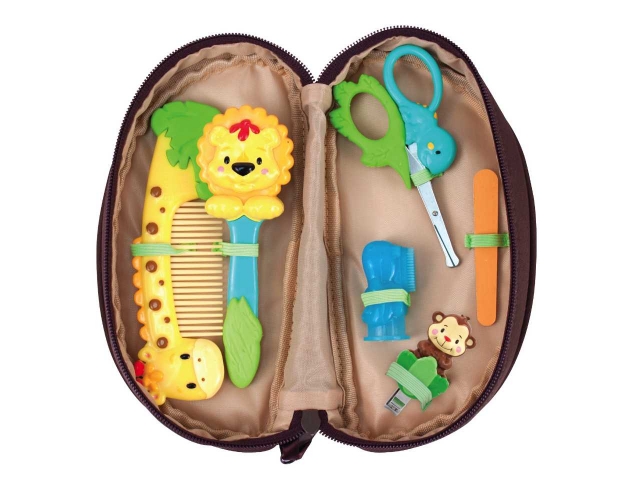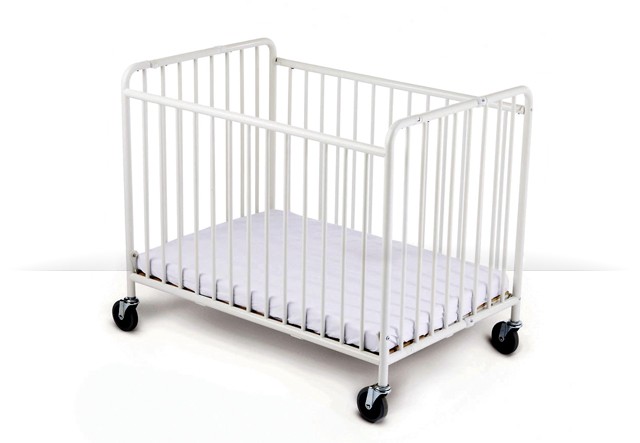 StowAway Steel Folding Crib
Designed for cost conscious caregivers, the StowAway™ is a full featured, reasonably priced commercial crib.
Nonporous, easy-to-clean powder-coated finish
Quickly and easily folds for storage
Includes Professional Series ultra durable antimicrobial 2″ mattress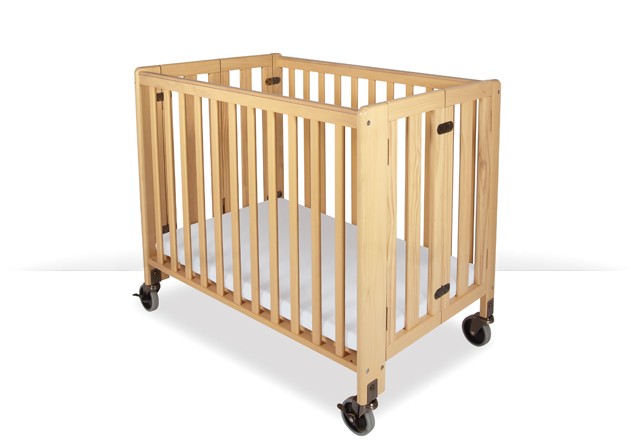 HideAway Cribs
HideAway™ cribs blend safety, convenience, and functionality at an affordable price.
Quickly and easily folds for storage
Includes Professional Series™ ultradurable, antimicrobial (3″) mattress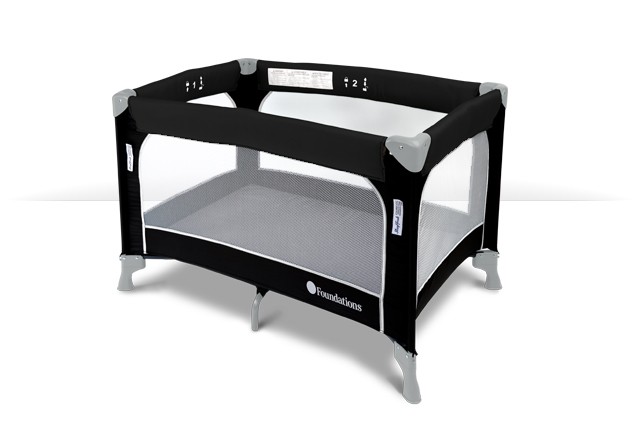 SleepFresh Celebrity Play Yard
SleepFresh™ Celebrity Play Yard  crib is great for the cost conscious customer where quality and convenience is a must.
All play yards fold easily for storage in carry bag
3/4″ high-density foam mattress for enhanced comfort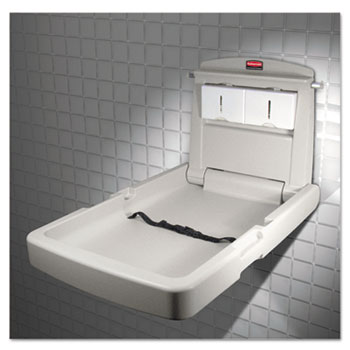 Standard Recessed Vertical Baby Changing Station

Smooth, concave changing area with nylon straps keeps infants and toddlers safe. Microban® antimicrobial protection inhibits the growth of bacteria and the spread of germs. Side hooks allow you to suspend bags or purses. Universal instruction graphics and safety messages in six languages plus Braille help ensure proper use. Built-in liner dispenser is located conveniently at eye level. Concealed pneumatic cylinder and metal chassis ensure reliable operation and sturdy mounting.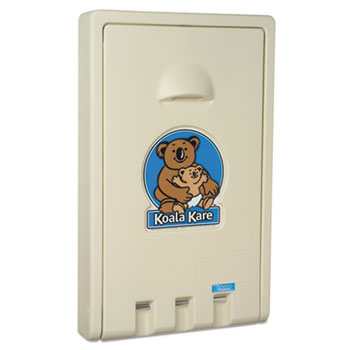 Vertical Wall-Mountable Baby Changing Station

Large, deep bed with adjustable belt ensures maximum safety. Antimicrobial protection helps eliminate the spread of germs and the growth of bacteria. Smooth-molded, no-pinch surface comfortably cradles infants. Hooks on either side accommodate diaper and shopping bags. Built-in table-liner dispenser is conveniently located at eye level. Unit mounts securely to all restroom wall surfaces: tile, brick, vinyl, etc. and folds-up compactly to eliminate clutter. Includes wall-mountable changing station.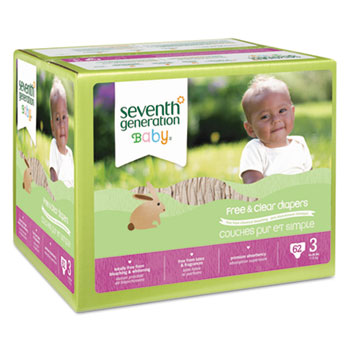 Baby Diapers
Everything you want in a diaper – and nothing you don't. Bottom-loving, baby-pleasing performance with absolutely no fragrances, latex, petroleum-based lotions or chlorine processing. You'll love the way our new, adjustable tabs give baby a soft and comfortable fit. Hypoallergenic. 62 diapers per case.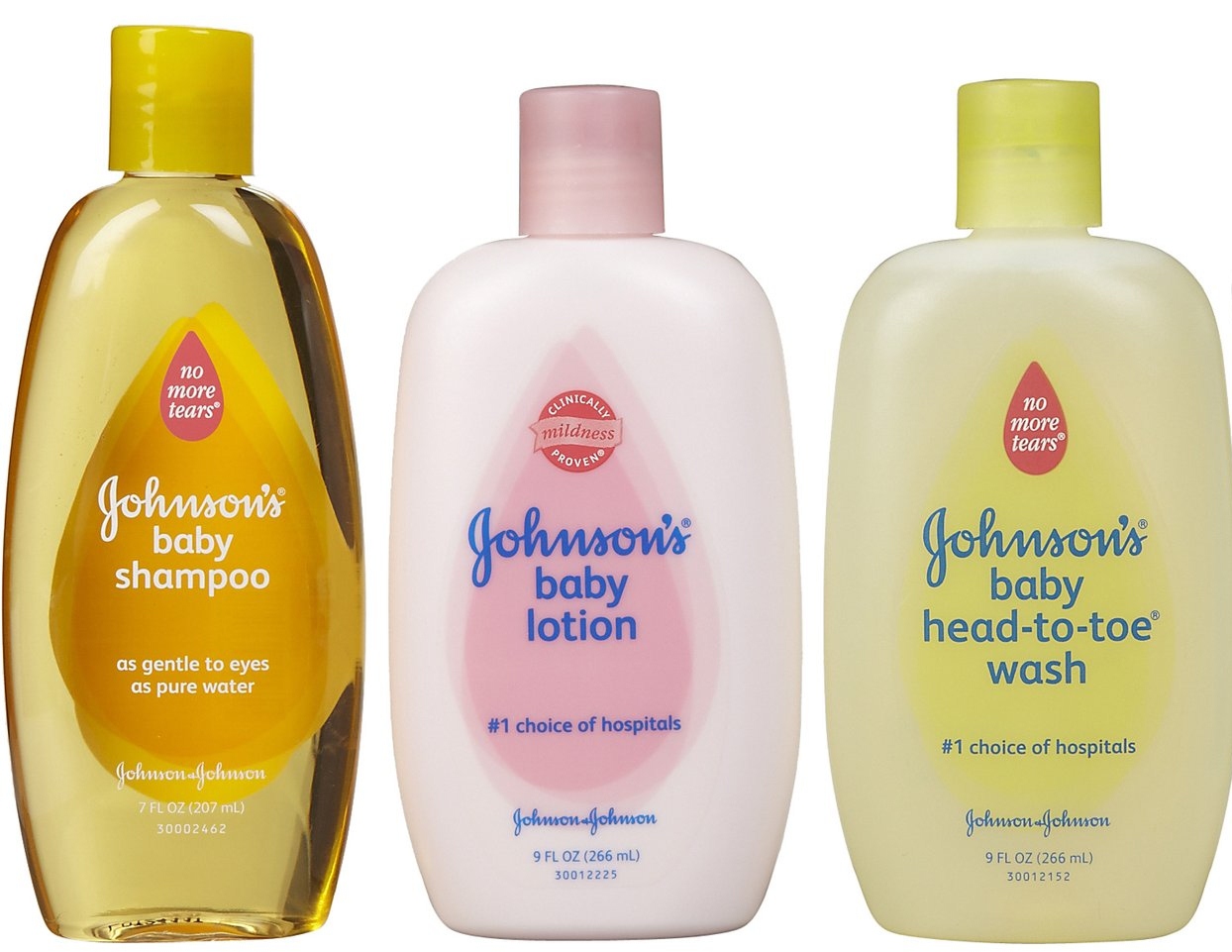 Johnson & Johnson
Travel Sized Baby Amenities
Baby Diaper Changing Kits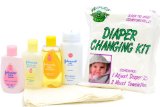 Frog Soft Spout Guard
Frog Soft Spout Guard helps protect against accidental bumps and bruises in the tub and fits easily and securely over most bathtub faucets. The friendly frog is a happy bathing companion for your child and helps make bath time safer.   Approximate size:  5.5" x  3.75" x 3.25".