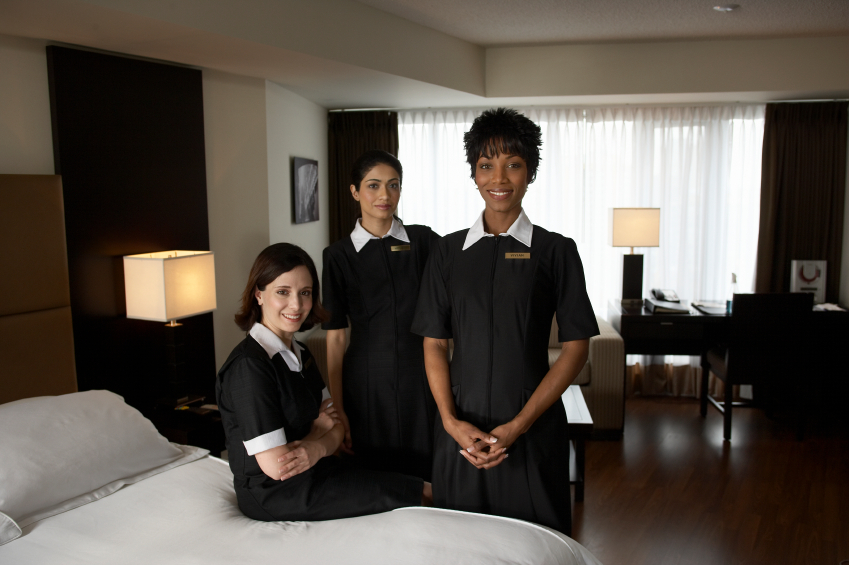 Below, find a collection of some of our favorite products. Please feel free to call us at (702) 656-5503 if you are looking for something that's not on our site, or if you need a customization.
Lola Sticky Mop
You'll get stuck on our ultimate cleaning tool, the Lola Sticky Mop! This giant adhesive roller mop is made of a specially formulated sticky paper that picks up hair, lint, crumbs, dust and glass slivers from floors, carpets, upholstery, drapes, bedspreads and more! Easy tear-off sheets pick up 60% more than other brands. High-gloss resin-coated extender steel handle with a swivel hang cap extends up to 53″. Nine inch wide roller with thirty large sheets per roll. For use in the bathroom and bedroom. Refills are also available.
Hint: Don't leave sticky head on surface without rolling as the adhesive will stick fast.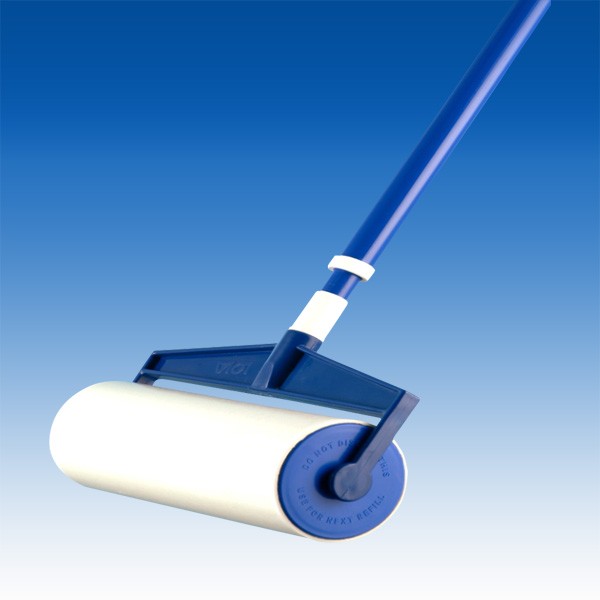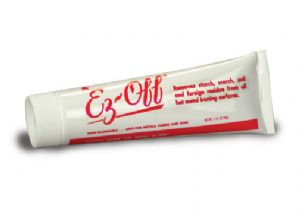 Ez Off Iron Cleaner
Ez Off is a Non Abrasive Gel and comes in a 5.25 ounce tube. Safely remove starch, scorch, and soil residue from all hot metal surfaces. It cleans irons and a wide variety of hot metal surfaces while leaving metal surfaces clean, slick and smooth. Safe for all metals, Non Toxic and Non Flammable.
Door Stop With Removable Cord
Our door stop protects your doors and walls. It has a tough upholstery fabric, metal ferrules, and brass grommet. The removable nylon cord is very high quality and is super easy to use. We can provide custom bag weights and fabric to meet your hotel's specifications. This item will last for years!
Available Colors:  Black, Green, Navy Blue, Gray, Red, White,
Available Weights: 5 lb and 10 lb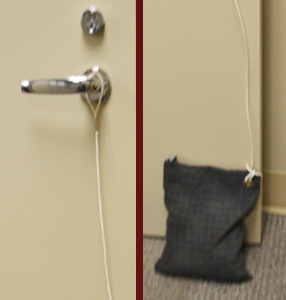 Fold-Up Bed Strap
Holds bed with a snap ! Extremely durable will Last for Years ! American Made polyester webbed fabric. Tough Nylon Buckles, Double stitching. Fused hole makes it easy to attach.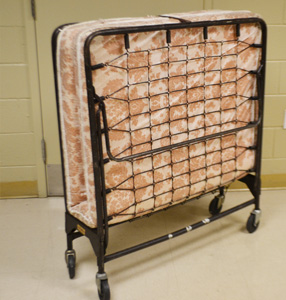 Standing Bed Strap
Holds bed with a snap! Fused hole makes it easy to install. Extremely durable will Last for Years! American Made polyester webbed fabric. Tough Nylon buckles, Double stitching.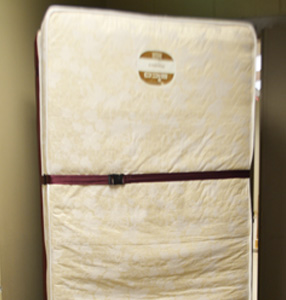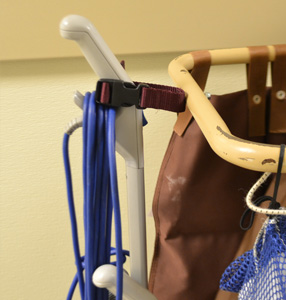 Vacuum Cleaner Strap
Easy to install! Holds the Vacuum cleaner to your cart. Fits any cart, any vacuum cleaner! Extremely durable. American Made polyester webbed fabric. Tough nylon buckles, fused hole with brass grommet.
In-Room Coffee Brewer Cleaning Products
Single Cup Brewer
Cleaning Cups
Introducing the first single cup brewer cleaner in a cup. A cleaner in a cup ensures removal of oily residue from exit needle. Biodegradable, odorless and phosphate free. Compatible with all Keurig K-Cup Single Cup Brewers.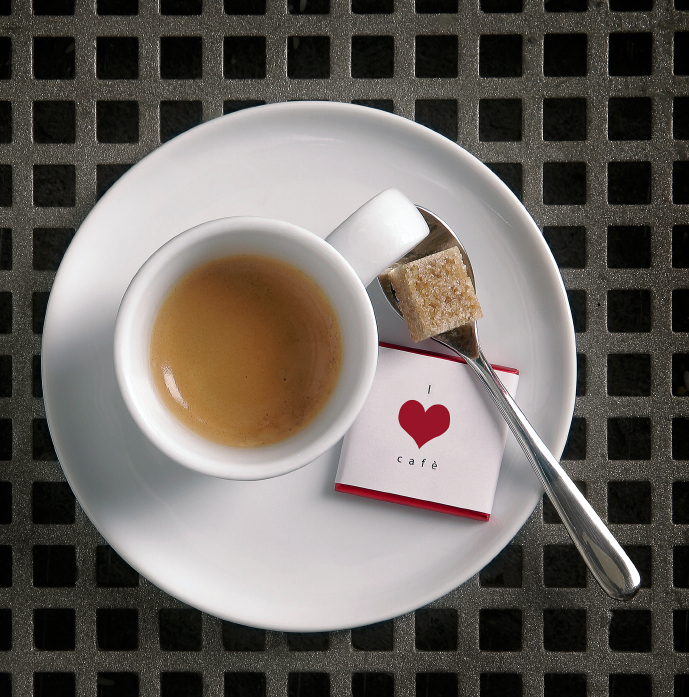 Single Cup Brewer
Descaling and Cleaning Liquid
Designed to break down the lime scale and mineral build-up inside your brewer to ensure great, consistent coffee and extend the life of your machine. Primarily used for brewers with a water reservoir, Great for In Room Brewers also! Biodegradable, phosphate free, and odorless.
Replacement Bags for Housekeeping Carts
Our heavy duty replacement bags accommodate every major housekeeping cart in the market. Whether your carts require loop & snap, fold-over flaps or grommets we have a bag for the job. Bags come in our Denier Polyester with PVC interior for moisture control.
600D Heavy Polyester Material
Extra thick nylon straps and heavy duty nickel plated snaps
Cloth covered bottom board prevents rips and maintains shape
Sewing: All seams double or triple stitched
PVC backing, helps to control moisture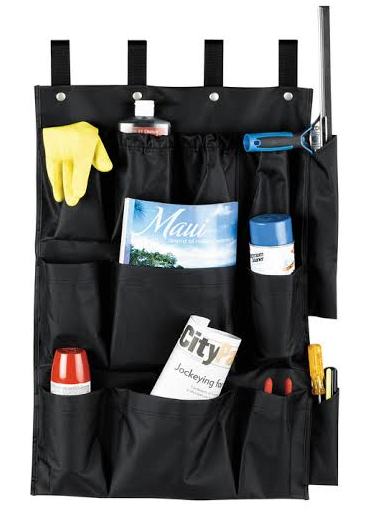 Our caddy bags are the best value when it comes to replacing those worn caddy bags. These products are made to last with double and triple stitching, bar tacking of pockets, heavy duty buttons & grommets, and 600D Polyester material.
600D Heavy Polyester Material
Extra thick nylon straps and heavy duty nickel plated snaps
Cloth covered bottom board prevents rips and maintains shape
Sewing: All seams double or triple stitched
PVC backing, helps to control moisture